BHES Honor and Merit Roll Students Receive Rewards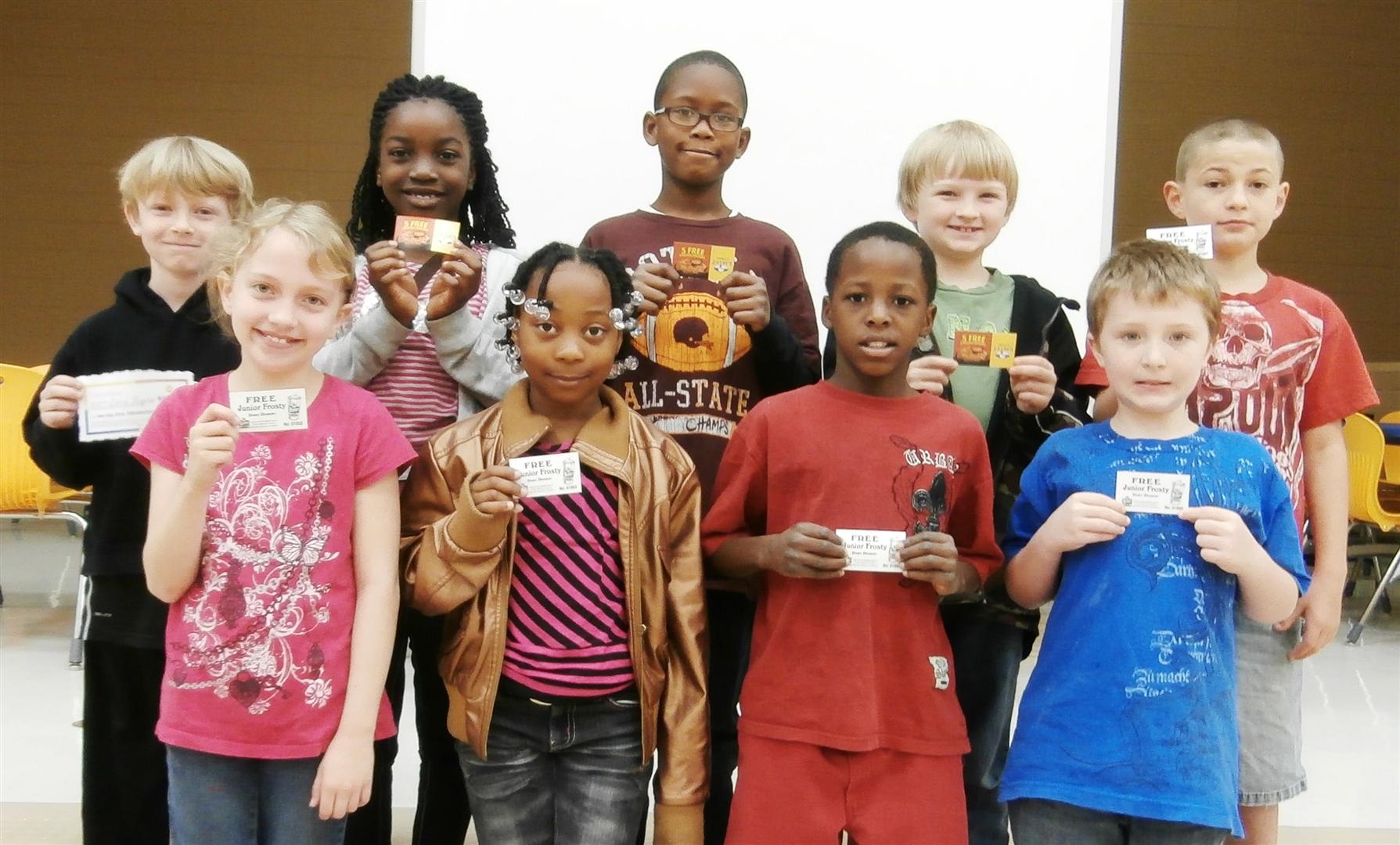 Click on the picture to find out more information about the Ben Hill Elementary School Honor Roll and Merit Roll students who received rewards for third quarter. These students' names were drawn from all the students who made Honor Roll and Merit Roll for 3rd Quarter.
We appreciate The Fun Place, Zaxby's, and Wendy's providing an incentive for our students to make good grades!