2014 Message
Welcome to BHES for the 2013 - 2014 School year! We will continue to provide BHES students with a quality education and a loving and safe environment. We are looking forward to a year filled with learning and fun.
We are all working together to help each child succeed.
As teachers and support staff, we strive to make your child's learning experience IDEAL.
Individualized, Differentiated, Exclusive, Appropriate Learning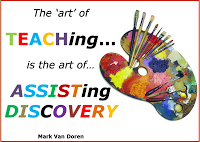 Teachers and support staff are continuing to implement Common Core Georgia Performance Standards. Administrators and office staff are supporting instruction and encouraging a safe and professional learning environment.
This year we have changed the schedule to accommodate an Intervention/Acceleration period. This will allow all students to attend the Activity classes.
The Activity schedule changed also. Each class will attend an Activity at least one day a week for the entire year. The classes will go to PE/Health two days a week. Activity classes include Band (5th grade only), Computers, Health/PE, Media (3rd & 4th grades only), Music.
It is a pleasure to work with this special group of people who support the quality educational program we have at BHES.
Picture courtesy of http://1.bp.blogspot.com/-TRCLbcrDm20/UK7bJuFZS2I/AAAAAAAADeE/dOCie1-fHO4/s200/art-of-teaching-van-doren-quote.png